Registration is open for
Spring/Summer 2021 Programs!
Spring/Summer 2021 Sessions
Click on catalog picture above to view catalog.
Yes, we're open! Sort of again…
What's New in Spring/Summer 2021?
New Courses in:
Adult and children's language courses
Arts and Crafts classes
Photography classes
Personal Financial and Retirement Planning Courses
Health and Wellness Programs
Office Hours: Due to the COVID-19 Pandemic, Keefe at Night will be closed to the public for in-person classes and transactions.  
We will be available by phone from 9:00 a.m. to 5:00 p.m. Monday through Friday.  You can also contact us by email at Continuinged@jpkeefehs.org
Registration: You can register by mail, online or by phone.
Address:
Keefe at Night
750 Winter Street
Framingham, MA 01702
Website: Keefeatnight.org
Phone Number: 508-416-2170
You can also email us with inquiries at: Continuinged@jpkeefehs.org
Virtual/Live/Interactive Class Information:
Most classes will be conducted on Zoom.  Anyone with a PC, Smartphone or Tablet and an internet connection can join. A week before your class starts, you will receive a meeting link to join the class.
Hybrid Program Information:
In addition to virtual classes,  hybrid programs have an in-person component.  In order to attend in-person sessions, students must sign a safety protocol agreement and must abide by safety rules, which includes wearing of a mask and observing social distancing.
Regular Updates:
We post regular updates on our Facebook page.  Like our page and receive immediate notifications on your Facebook timeline.
We hope to be back in the building soon.  In the meantime, please join us virtually.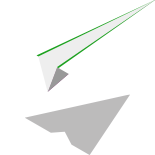 Sign up to get interesting news and updates delivered to your inbox. By submitting this form, you are granting: Keefe at Night, 750 Winter Street, Framingham, MA, 01702 United States, http://www.keefeatnight.org permission send you periodic announcements.  You can revoke permission at any time by clicking on the link found at the bottom of every announcement. We take your privacy seriously. We will never sell, rent or share your personal information to third parties.    Email announcements are serviced by Constant Contact.