Keefe at Night – Your Community Resource for Continuing Education in Boston MetroWest
Registration for Fall 2023 is open.  Join Us!
Join us for our Fall 2023 Semester!  We have a number of exciting new courses, including Pickleball!  Tony Penezic is back with a "casseroles from around the world" series.  In addition to our Level 1- 4 courses, we have added two new English language classes:  Pronunciation and Communication Skills for intermediate to advanced English language learners. Professor Paul Lienard is back to teach Siemens Solid Edge 3D CAD for Beginners.
Plumbing Tiers 1, 3, 4 & 5 are being offered.  (Tier 2 will start in Spring 2024).  This semester we will be offering Modules 2, 4 & 7 in the Electrical Program.  Our certification and licensing courses fill quickly so make sure you register early.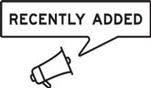 We have added a new category to the top of the Category Search page:
This is where you will find information on classes that are added as the semester progresses and do not appear in the catalog.
If you are signed up for our monthly newsletter, you will receive links to the recently added classes there.
A lot is happening this Fall at Keefe at Night.  With so many course offerings there must be a course for you.  Join us!
Office Hours:
Before September 6, 2023:
9:00 a.m. to 4:00 p.m. Monday – Friday
Starting on September 6, 2023:
9:00 a.m. to 9:00 p.m. Monday – Thursday
9:00 a.m. to 5:00 p.m. on Fridays
Registration:
You can register by mail, online or by phone.  You can go to this link for a list of all courses that are being offered:
https://registration.xenegrade.com/keefeatnight/categorySearch.cfm?category=1
Payments:  We accept cash, checks, Visa, Mastercard and organization purchase orders.  If paying by check, please make the check payable to Keefe at Night.
Address:
Keefe at Night, Continuing Education
750 Winter Street
Framingham, MA 01702
Phone Number:
508-416-2170
Email Address:
Continuinged@jpkeefehs.org
In-Person Classes:
With the exception of Pickleball, Archery and Water Exercise programs,  all in-person classes will take place at Keefe
Virtual/Live/Interactive Class Information:
 Some classes will be conducted on Zoom.  Anyone with a Computer, Smartphone or Tablet and an internet connection can join. A Zoom link will be sent by email in advance of class.
Hybrid Program Information:
Our EMT course is offered as a hybrid program.  Part of the work is completed by students on an online platform.  The other portion is conducted in person at Keefe Tech.
Regular Updates:
We post regular updates on our Facebook page. Like our page and receive immediate notifications on your Facebook timeline.
We hope to see you in the Fall!
Your Keefe at Night Team,
Tara Biernacki & Sonia Galeano, Keefe at Night Assistants
Soraya Winters, Keefe at Night Coordinator